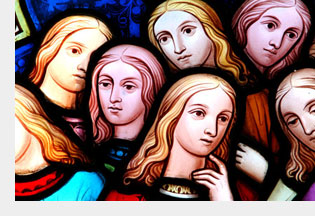 Stained Glass Specialists. Antique and Contemporary. Reproduction and Restoration.
Stained Glass Windows
NEW SELECTION OF ANTIQUE STAINED GLASS COMING SOON.
The Stained Glass Group is the most creative and innovative stained glass window design company in the world. Our desire to create new and exciting applications at our architectural glass studio is supported by our understanding of the history of stained glass and the use of traditional techniques and highest quality materials.
We supply stained glass windows for all projects and understand the differing needs of the architect, designer, curator and private client. Our experienced design team can turn your vision into reality.
All our stained glass windows are manufactured in the UK by our highly skilled craftsmen. This allows us to maintain the optimum quality control on all aspects of your project. All overseas projects are packed and shipped, fully insured.
In our Glass for Sale gallery we have a collection of antique stained glass available for purchase. If you have glass to sell please contact us.
Google Website Search
Please explore our galleries. Thank you for visiting.
Please click here to view our stained glass business website photography gallery.
---
Stained Glass Links:
Stained Glass Windows | Leaded Window Design | Architectural Art Glass | Glass Studio | Window Design | Restoration | Architectural Glass Artist | Design Gallery | Window Pattern Design | Church Glass | Window Reproduction | Contemporary Window Design | Modern Window Designer | Antique Stained Glass | Making Stained Glass | Stained Glass Equipment | Stained Glass Tools | Stained Glass Techniques | Glass For Sale | Leaded Glass | Art Glass | Stained Glass Links | UK Window Designer | Stained Glass